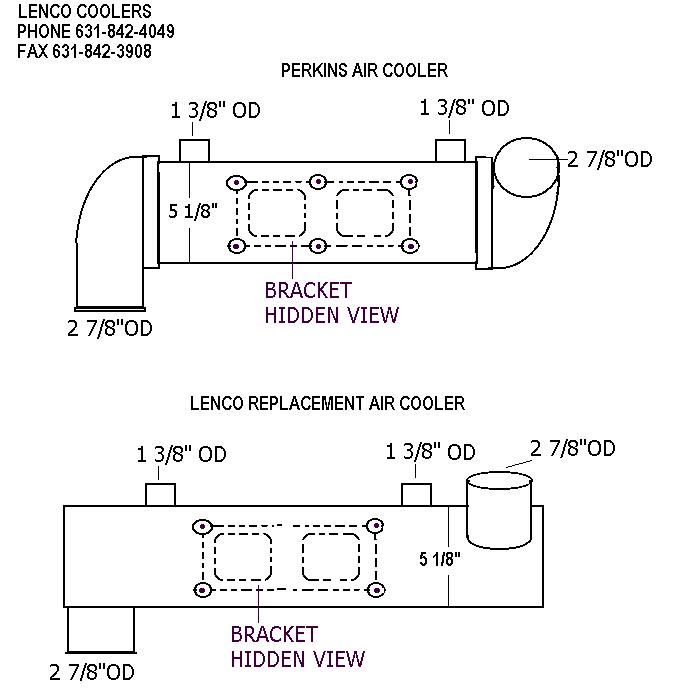 248-6830 PERKINS AIR COOLER | LE: 2486830 Perkins Heat Exchanger
---
248-6830 Perkins Air Cooler.  
Please review the drawing there have been at least 2 versions of this unit used on Perkins engines.  Please call or email with any questions.  The Lenco replacement unit only utilizes 4 of the 6 mounting holes that the original equipment uses.  Still a drop in replacement unit.   
Made with pride in Long Island, NY by Lenco.  Call us at (631) 842-4049 with any questions.
---
Share this Product