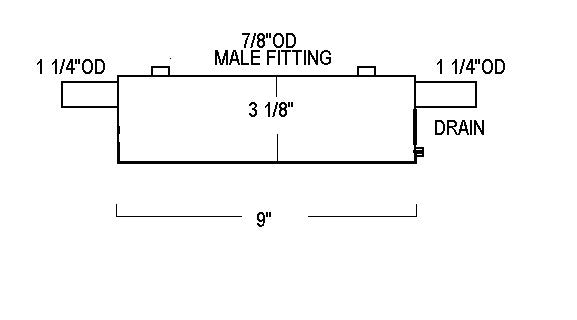 872626 VOLVO GEAR COOLER | LE: 872626
---
Volvo Transmission/Gear Cooler.  872626-7
Direct replacement unit.  Built with OEM Volvo fittings. 
Made with pride by Lenco, in Long Island NY.  In stock and priced right, since 1972.  Call us at (631) 842-4049 with any questions.  
21152060, 21116456, 21150947 

Fits the following Transmissions: HS25A-A, HS25A-B, HS25A-C, HS25AE-A, HS45A-A, HS45AE, HS63A-A, HS63AE-A, HS63IV-A, HS63IVE-A, HS63IVE-D, HS80AE-A, HS80AE-B, HS80IVE-B, HS80IVE-A, HS85AE-A, HS85IVE

Engines:
Diesel Engines
KAD42P-A, KAMD42P-A, DPX, HS1A, DP-D1, DP-E, DP-G.

This is the cooler found in the following Volvo Kits: Volvo Penta Oil Cooler Kit #21152060 for engine HS63A, IV, Volvo Penta Oil Cooler Kit #21116456 for engine HS25, 45A, Volvo Penta Oil Cooler Kit #21150947 for engine HS1.
---
Share this Product
---
More from this collection